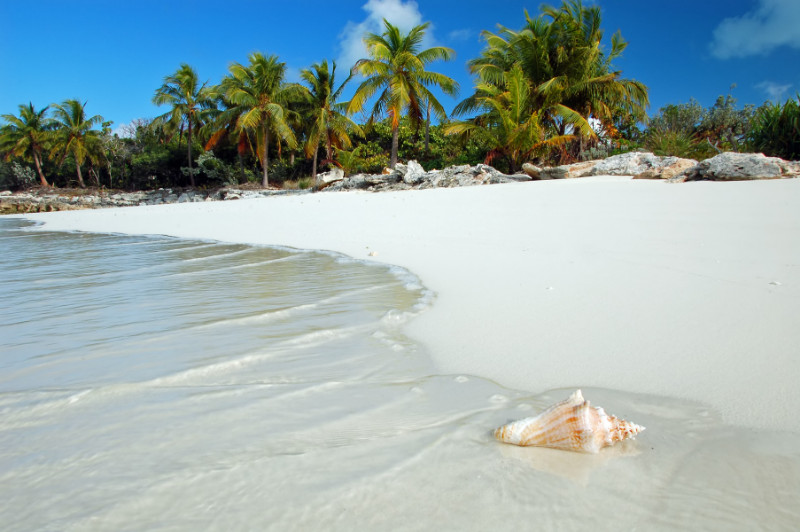 For many, owning a house in the tropics is the dream. When city living gets too stressful, it's good to know that you can fly out to your second home in a tropical paradise to rest and recharge. For others, having a place of refuge from which to work from anywhere should public health risks intensify is a must. Meanwhile, keen investors have started to diversify their assets by acquiring properties in locations offering tax cuts and residency programs. Thankfully, direct flights and relaxed travel regulations mean that island living has become more accessible.
Interest in Caribbean properties is certainly at a high. The competition for prime properties means that people are willing to increase their budgets and explore various investment options in the region. As we learn to live with the pandemic, what used to be secondary or vacation homes are fast becoming primary homes.
If you're in search for luxury properties in the Caribbean, here are some of the top locations you can consider:
Kamalame Cay
When it comes to properties in the Bahamas, among the easiest to reach is privately owned Kamalame Cay. This idyllic resort is just 30 minutes away by speedboat from Bahamian capital, Nassau, and is defined by white, shingle-roofed, and bougainvillea-draped cottages with ocean view decks. Visitors keep coming back to Kamalame Cay to experience the Great Barrier Reef right at one's doorstep. Amenities such as Kamalame Cay's overwater spa – the only one in the Bahamas – and countless activities on offer (including watersports, boating, and fishing) at this private property also make it a great investment choice. Luckily, the private island will soon feature 75 residences composed of marina residences, beach bungalows, ocean view cottages, villas, and estates. Each property will offer privacy and the unplugged experience many crave, amidst acres of palm groves, white sand beach, and the beauty of the natural environment.
Inquire 242.605.3400 • Explore for more
Old Fort Bay
Another great option for luxury communities is Old Fort Bay in New Providence Island. Described as the "epitome of luxury," the residences in Old Fort Bay provide an authentic Bahamian experience. The properties are surrounded by distinctly tropical landscaping, while many estates feature their own private boat dock and private pool. If you prefer to reside in an old-world style club community, Old Fort Bay may be the right choice for you. Currently, there are several vacant lots available for purchase for those looking to build their dream home in the Caribbean. Meanwhile, existing homes for sale enjoy access to the original Old Fort, which features a community clubhouse, restaurant, and spa.
Inquire 242.605.3400 • Explore for more
Lyford Cay
Another elegant enclave in New Providence Island is Lyford Cay. Adjacent to Old Fort Bay, Lyford Cay has been described as a refuge for international luminaries and members of royal families for over half a century. A main feature of this property is the opulent clubhouse, defined by a grand but welcoming drawing room that has achieved iconic status and kept current through a redesign by Tom Scheerer. Those in search of a close community that values tradition and congeniality will feel right at home at Lyford Cay. Meanwhile, sporty types can join the private member sailing club, tee off on the 18-hole golf course, or enjoy a game of tennis on any one of Lyford Cay's twelve tennis courts.
Inquire 242.605.3400 • Explore for more
If you need advice or intel on purchasing a property in the Caribbean, our team is on standby to help. We at Viceroy Luxury Real Estate Group offer a wide array of exclusive luxury condominiums, private islands, and resort developments in the Bahamas, including those within Kamalame Cay, Old Fort Bay, and Lyford Cay. Reach out to us anytime and take advantage of our network of local experts and global insiders. Give us a call at 242.605.3400 or contact us here. We also invite you to check out our updated listings via this link.