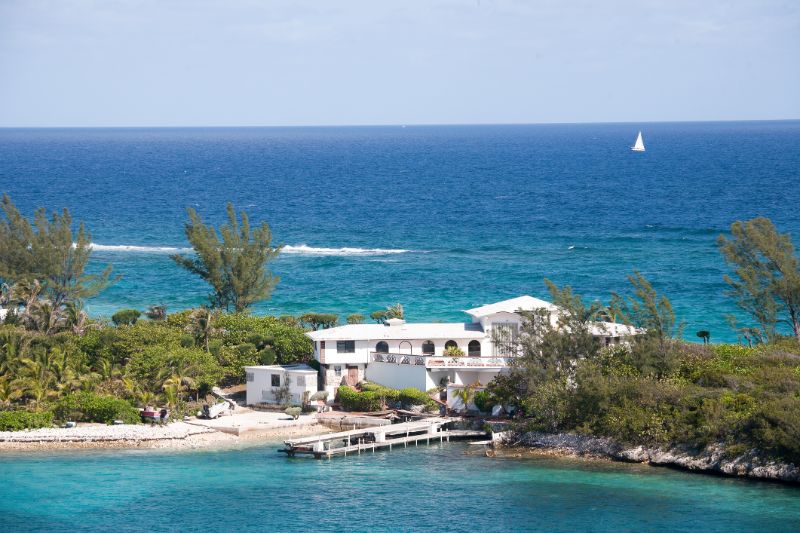 The Bahamas has a well-deserved reputation of being one of the world's most famous tourist destinations. The Caribbean is home to glorious views, year-round sunny weather, and a friendly populace.
Aside from its natural and cultural wonders, The Bahamas is home to prime real estate—a factor that has pushed many to make the decision to actually invest in luxury homes in the island nation.
Here are the top fve reasons why you should invest in a luxury home in The Bahamas.
The Bahamas ofers a wonderful selection of activities
The Bahamas is made up of numerous islands, reefs, and cays, which means that you and your family, friends or guests will always have something to look forward to and do.
Some of the activities that you can engage in are surfng and diving, as well as deep-sea fshing, snorkeling, and wilderness hikes.
Aside from outdoor activities, visitors can also participate in wine-making classes, as well as workshops on chocolate-making and cigar-rolling, courtesy of some of the country's oldest establishments.
A luxury home in The Bahamas can become a lucrative source of income
Despite a dip brought about by the COVID-19 pandemic, tourism in The Bahamas is on a steady rebound, with tourism experts noting an upturn in the island nation's visitors.
The rising number of visitors—most of whom are seeking a reprieve from lockdowns—is projected to afect the demand for rental properties, as they holiday makers look for secluded and private dwellings and enjoy a fuller experience in the Bahamas.
Homeowners—especially those who do not plan on staying in the country throughout the year—can take advantage of this opportunity, and use it to turn their luxury properties into a lucrative source of income.
Bahamian culture is one of the most vibrant in the world
The Bahamas has a very distinct and unique culture borne out of its colorful history.
The richness of Bahamian culture is most evident in the country's music scene, which can be experienced in events like Junkanoo, as well as the other festivals that are celebrated throughout the year.
Food also plays an important—not to mention delicious—role in Bahamian culture, and is best experienced in the country's local eateries, such as the ones at Arawak Cay.
Visitors can also relive the country's colonial history by visiting its museums, markets, and forts.
Infrastructure and modernization is on the rise in The Bahamas
The Bahamian government has been urged to double its infrastructure spending as part of its post-COVID recovery program. This means that residents, both foreign and local, can expect even more improvements in the Caribbean nation's roads, airports, and docks, and general infrastructure.
Private corporations are also being tapped to help further develop the island nation, a move that is projected to accelerate the development of the country.
The Bahamas is just a short fight away from the United States
The Bahamian capital of Nassau is located about 165 miles from Florida, which means a trip to the island nation would only take about an hour via direct fights.
The relatively short trip makes checking up on your property a much easier afair, especially if you are planning on renting it out to others.
Owning your very own luxury home in The Bahamas opens up a multitude of possibilities, not just for travel and relaxation, but also for income generation.
Want to get your very own luxury home in The Bahamas? Viceroy Luxury Real Estate Group can help you with that.
Contact the Viceroy Luxury Real Estate Group team now at 242.502.3400, or email them at info(at)viceroybahamas(dotted)com to get started.