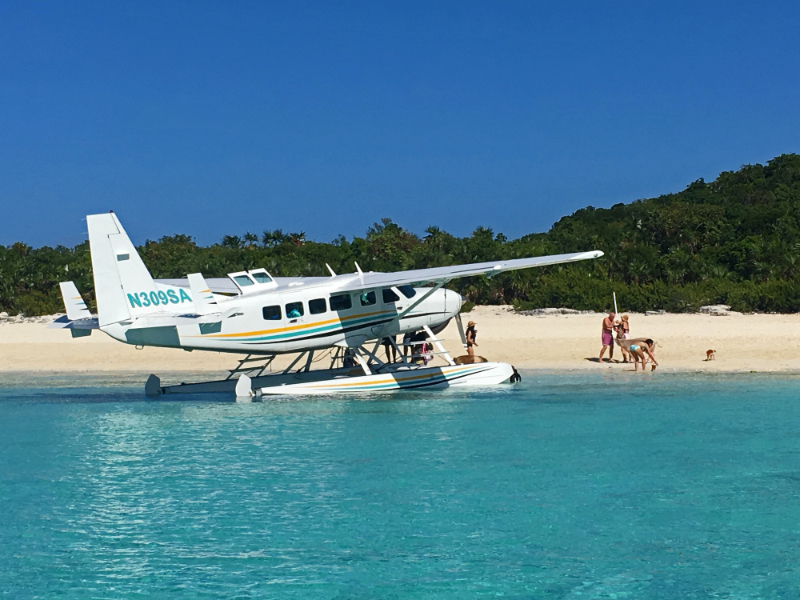 There's so much to do and explore in the Bahamas that it can be easy to miss out on some of the best experiences the islands have to offer. This is why the Atlantis Paradise Island resort has introduced Sapphire Services, a concierge program curating unique guest experiences. This program will cover not only favorite activities the islands are known for, they introduce other, less trodden paths. 
For the elite traveler
Sapphire Services offers a variety of opportunities for guests to explore the Bahamas. Elite travelers looking for exclusive experiences can work with a concierge team to create customized #BahamasAtHeart itineraries.
#BahamasAtHeart itineraries
Guests will be treated to traditional Bahamian activities such as Junkanoo and art walks with Bahamian artists. They'll also be able to board Tropic Ocean Airways' private or semi-private flights from South Florida and sail to nearby Family Islands for day tours.
What else does the Sapphire Service program offer?
Guests can look forward to a Coco Bahama Air flight to Kamalame Cay in Andros, which includes the ultimate Out Islands day trip: a seaplane trip to Kamalame Cay, where you can enjoy a sea-to-table lunch. Then try snorkeling, or fishing, and if that's too strenuous, relax at the spa. 
Pieces of 8, Nassau's boat charter company, can take visitors on a tour of the Bahamas' Family Islands. A very popular tour is Swim with The Pigs, where, as the tour suggests, you get to swim with pigs. Odd sounding? Yes. Unique? Definitely. But all together, this all day tour which also includes befriending nurse sharks and a wonderful lunch makes for a local, fun and thoroughly invigorating experience. 
Making lifetime memories at the Bahamas
Atlantis is one of the world's most spectacular resorts, and guests have been returning for years. Audrey Oswell, President and Managing Director of Atlantis Paradise Island, stated that they know guests make lifetime memories on the island. They believe that by offering Sapphire Services, "travelers will be able to explore and immerse themselves in all of The Bahamas, experiencing the natural splendor and culture of the area".
A world of dining awaits
Atlantis Paradise Island has something to delight even the most discerning palate. The resort offers celebrity chef restaurants, fine dining, casual dining, quick bites, and outdoor dining. Only the finest ingredients are used, for example, the meat is sourced from the same supplier as the legendary Peter Luger's Steakhouse in Brooklyn, New York.
And, with the introduction of Sapphire Service, the resort is constantly adding new culinary experiences. According to Oswell, the Family Island excursion menu will expand in the future.
Create your own #BahamasAtHeart itineraries with the help of local experts
The Viceroy Luxury Real Estate Group is a network of experienced insiders and international thought leaders dedicated to maximizing not only your real estate investments, but also your Bahamas vacation.
We are your local experts in The Bahamas. We have the skills to help you achieve your goals, whether you've come here to look for homes for sale, take a vacation, or simply learn more about The Bahamas.
Contact Viceroy Luxury Real Estate Group at 242.502.3400 or send an email here for all of your real estate needs in the Bahamas. Explore our website to find homes for sale in Old Fort Bay, Lyford Cay, and Kamalame Cay, and other areas.