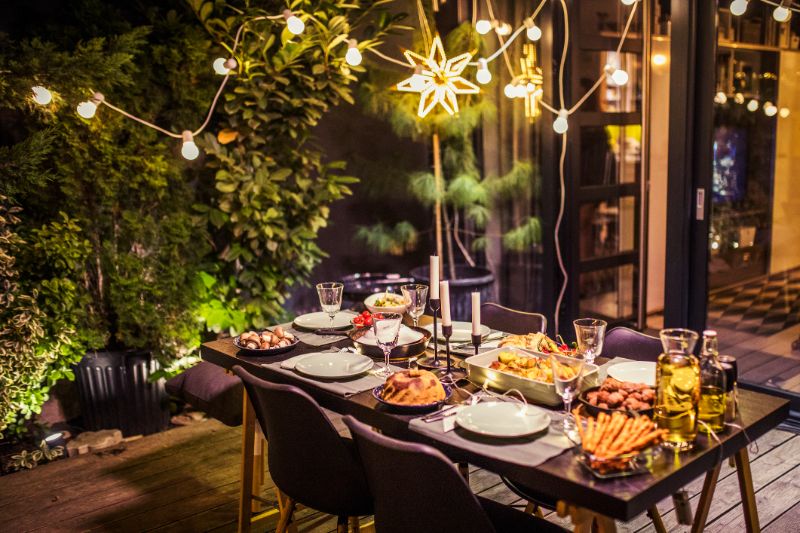 Al fresco dining always offers unique experiences, most especially if you enjoy it with The Bahamas as your backdrop. In fact, more people are looking for homes for sale in Nassau and in other parts of The Bahamas that have outdoor kitchens and dining areas. That way, they can fully enjoy island living and dining amid the cool sea breeze and spectacular tropical views.
Here are other perks of having the amenities needed for dining al fresco in paradise:
More than ample returns on investment
Properties with al fresco dining features can sell for up to a 30% markup from the original price. Finding these features in a beautiful location like The Bahamas makes it even more appealing. Plus, upgrading your existing home to have an outdoor kitchen and dining area could also potentially return about 100% to 200% of the improvement costs.
Great outdoor entertainment space
Whether spending time with the family or having guests over, nothing beats outdoor entertainment spaces. Barbecue parties are popular among older adults, while the younger ones particularly enjoy yard games with friends. Open-air dining adds to the charm, especially in these times when the pandemic is driving us to stay in the safety of our own spaces.
Health benefits
As you dine outdoors in a location such as The Bahamas, you not only get to nourish yourself with good food but you can also bask in the sun and get your daily dose of Vitamin D. This vitamin helps protect against illnesses like depression and osteoporosis. Inhaling fresh air also helps improve your mood, giving you more energy to enjoy the rest of your day. Furthermore, enjoying your outdoor space also helps in reducing stress levels and in improving memory, concentration, and attention. This could explain why eating outdoors feels more relaxing and the food tastes much better.
Connect with nature
Having your meal outdoors allows you to momentarily disconnect from technology and simply immerse yourself in the cornucopia of scents, sights, and sounds that the outdoors brings. Not only does it inspire you to do great things but it also helps you to savor your food more.
Extended living space
An outdoor kitchen is basically an extension of its indoor counterpart. This goes extremely well with the popular open floor concept where the indoor design seamlessly transitions to the outdoor space.
You can make the most of your outdoor kitchen by adding other amenities, such as a pizza oven and a barbecue island. Or you can go for the full cooking and dining experience with cabinets, counter space, a bar, and other elaborate features.
Convenient and energy-efficient
Preparing a meal is already an entertaining activity in itself. Thus, having an al fresco cooking and dining space allows more people to join in the meal and drink preparations while socializing at the same time. Cooking outdoors also lets you cook food items (e.g., barbecues) that could set off the detector or leave lingering smells if done indoors.
An outdoor kitchen can also be a source of relief from the scorching tropical heat as you prepare your food. Moreover, your air conditioning system doesn't have to work too hard to keep temps at comfortable levels. In effect, you also keep your energy usage and bills at a minimum.
Get in touch with us — the Viceroy Luxury Real Estate Group — at 242.502.3400 or at info(at)viceroybahamas(dotted)com to get started with your dream of living on the islands. We will help you find the perfect property among the homes for sale in Old Fort Bay, Lyford Cay, Kamalame Cay, and Nassau.