Many tropical getaways claim to be a paradise but one truly lives up to its name. Paradise Island in the Bahamas is everything you'd expect Paradise to be. The sea, clear and blue shimmers in the sunshine of the Bahamas, and fine white sand stretches for miles along the coastline. In the air, there's a sense that life is rich and to be enjoyed; and more people are seeing the island not only as a vacation destination, but a place to invest in a second or even permanent home.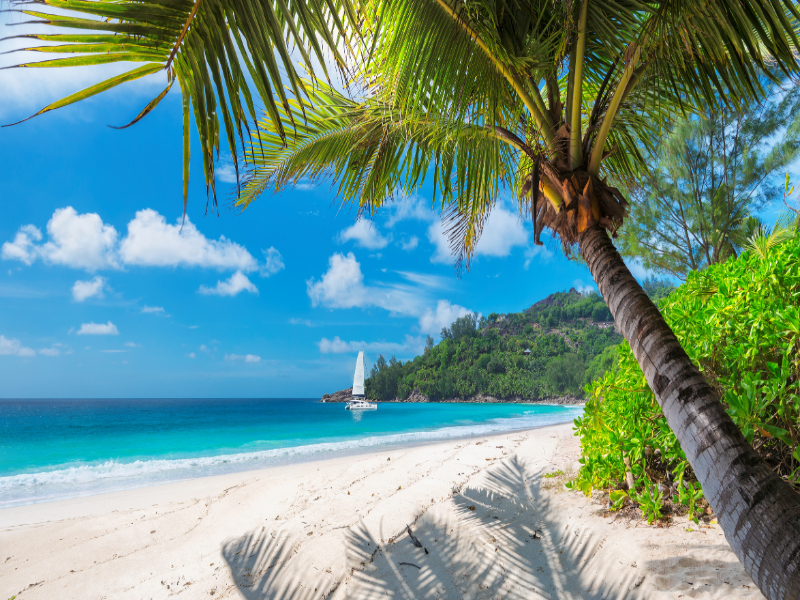 While the pristine and beautiful surroundings suggest an idyllic and peaceful life, Paradise Island is actually rich in culture and has a colorful and dashing history. Tied deeply to the spirit of exploration, the history of the island is full of stories of European settlers, the local people, and pirates. Today, the excitement comes from less dangerous but maybe just as exhilarating pursuits. 
Enjoy the good life 
The Beaches
There are 4 beaches on Paradise Island. Paradise Beach is a mile long and is a great spot for water activities such as snorkeling. Alternatively you can just sit back and enjoy the view. Cabbage Beach is 2 miles long and here you'll find resorts such as The Ocean Club and Atlantis. For something a little more serene, try Cove Beach, or the similarly tranquil Arawak Beach. 
The Food
Whatever you want, however you want it, you can have it. Paradise Island offers a great range of fine dining options, more relaxed casual restaurants, and if you like, you can have your meals right on the beach. Nothing quite beats dining by the ocean while the sun sets over the horizon. 
There's the obligatory, Italian, French, and Japanese cuisine as well as American fare, but remember all that history? Well, that's gone some way into making an exciting cuisine experience with Bahamian food reflecting British, Spanish, and African influences, and it's definitely worth trying.  
 
A place for you 
While the Bahamas is a popular tourist destination, it has become easier for foreigners to purchase real estate in Paradise Island. There are notable luxury properties such as the before mentioned Ocean Club Estates. Set in a gated community, the neighborhood has an 18 hole golf course, a beach club, tennis courts and a host of other luxury amenities. There's also resorts such as Atlantis and the Four Seasons. All these communities offer the best homes in paradise, and you can take your pick from luxury condos, to palatial high end luxury homes. 
Notable neighbors
The proof is in the pudding, and many celebrities have bought real estate in Paradise Island. From the music industry Puff Daddy, or as he prefers to be called today, Sean Combs, and Mariah Carey have both owned homes in Paradise Island. Actors are represented by Johnny Depp and Nicholas Cage. Regardless of who you are, Paradise Island has a beauty that makes most people who have seen it, want to stay. 
Making a dream a reality
Buying a property abroad can make most investors pause. It's a different country and maybe there are uncertainties about how laws and regulations work. The Viceroy Luxury Real Estate Group is committed to making your search and purchase of your place in paradise smooth sailing. Connected to all that is important in the property industry on the island, we also have global expertise, meaning you get nuanced advice with industry leading service. Our curated portfolio does not compromise; we constantly deliver only the finest properties for our clients. 
If you're looking to make the dream a reality, contact Viceroy Luxury Real Estate Group at 242.605.3400 or leave a message here.