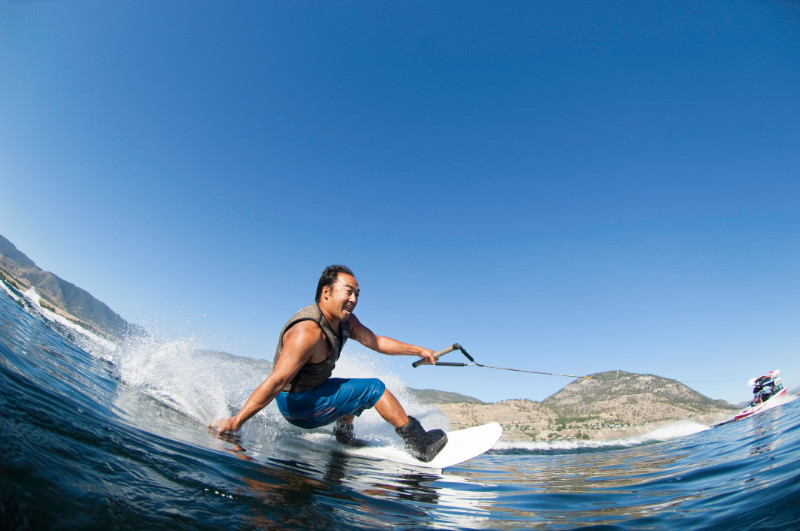 Whether you're on the lookout for an activity-packed vacation or you simply wish to escape the urban jungle, look no further than Kamalame Cay. Located off the Great Barrier Reef in picturesque Bahamas, this private island resort offers the exclusivity that's expected of high-end destinations and a multitude of activities that suit every personality. From thrill seekers to nature lovers, Kamalame Cay has something in store for all visitors. This is why singles, couples, and families keep coming back to Kamalame Cay.
In addition to its amenities and entertainment options, Kamalame Cay boasts of well-appointed cottages, bungalows, and beach houses that guests can choose from. Every vacationer can attest that there's nothing better than capping your day off by retiring to a tastefully designed yet comfortable villa after a day of sun soaking and island hopping.
Here are some other ways to make your Kamalame Cay vacation a truly memorable one:
Go on a water adventure
No island trip is complete without some snorkeling and swimming. At Kamalame Cay, you engage in such activities amidst a backdrop of inland blue holes, breathtaking cays, and the Caribbean's mesmerizing waters. Or you can choose to go boating or sailing. For more adrenaline-charged options, go water skiing, wakeboarding, or kayaking. There are also paddleboards and boogie boards to keep you fully occupied.
If you're into fishing or angling, Kamalame Cay is just as perfect. The island resort's waters are home to the biggest bonefish, and strong swimmers with free diving experience can try spear fishing with the help of an experienced guide.
Enjoy lazy afternoons
You can also choose to spend your vacation days in quiet relaxation. Order a hamper filled with tasty picnic food and delicious wine and head to the north end of the cay for a lazy afternoon on the beach. You can also go on long, unhurried walks along the shoreline.
At the end of the day, there's nothing better than plopping down Kamalame Cay's signature pink chairs by the beach to view the sunset. To enjoy the same but with a bit of socializing, save the date for the next pop-up sunset watch party.
Take advantage of the amenities
The beauty about Kamalame Cay is that it's a respite from the city, yet it offers activities that you might miss when away on an island. Tennis aficionados can head to the courts anytime to play a set or two. Film buffs would be pleased to know that there's a monthly movie night under the stars at the resort. Kamalame Cay even curated a special menu just for this monthly affair. Meanwhile, spa enthusiasts can enjoy facials, body treatments, and massages at Kamalame Cay's overwater spa – the only one in the Bahamas. A bonus is that all spa products used are certified organic.
If you're curious to learn more about Kamalame Cay or other resort developments in the Bahamas, let us assist you. We at Viceroy Luxury Real Estate Group are a full-service real estate marketing and sales company with a curated portfolio of luxurious private islands, custom-built homes, and oceanfront mansions. Our committed and well-connected team would love to hear from you!
Give us a call at 242.605.3400 or contact us here. We also invite you to check out our updated listings via this link. We're based in Nassau, Bahamas, and boast a network of local insiders and international real estate experts. We're looking forward to hearing from you!