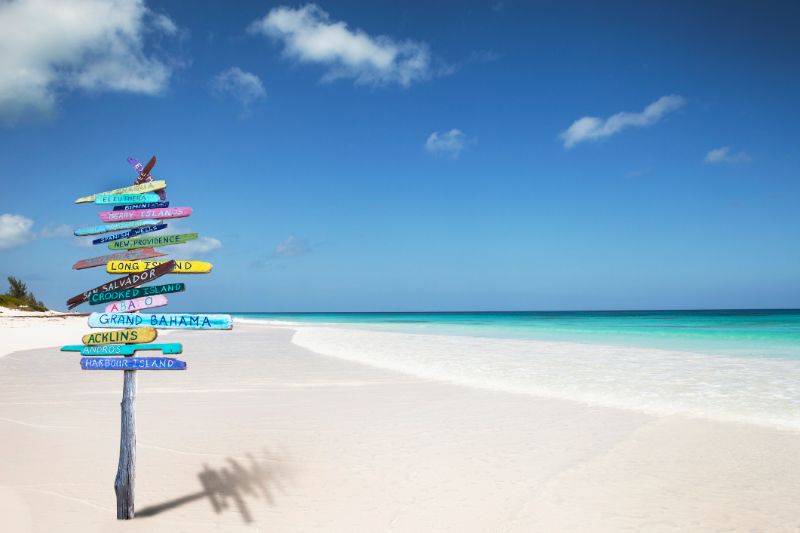 If you're planning an extended stay in The Bahamas, skip the hotel and rent a vacation home instead. Vacation rentals have increasingly become the go-to lodgings for travelers who want to make the most of their time in The Bahamas.
You can choose to rent a private home, an apartment, a beachfront condo or cotage, or an executive villa. Best of all, you can enjoy a variety of lifestyles and amenities depending on the rental and its location. Here are the best places where you can rent a home in The Bahamas.
Pigeon Cay

Located in Cat Island, Pigeon Cay is a stretch of beautiful beach that's slightly of the usual tourist circuit. You can have days of total relaxation here, full of swimming and wilderness exploration.

Vacation rentals in Pigeon Cay range from rustic beach cotages and cabins to upscale homes.

Highbourne Cay

Known as the gateway to the Exumas, you can get to the ultra-private Highbourne Cay either by helicopter, private boat, or seaplane. Privately-owned, the island is distinct for its frst-class marina, luxury collection of cotages and cabanas. Rentals here, which include cotages, cabanas, and a beach house, all ofer spectacular views of the Atlantic Ocean.

Gaulding Cay

Gaulding Cay in Eleuthera is best known for its white sand beach, crystalline waters, and proximity to nearby natural heritage sites, including the Glass Window Bridge, which is said to be the narrowest bridge on Earth. Other atractions include the Cow Bull rock formation and the Queens Baths.

Winding Bay

Nestled between Rock Sound and Tarpum Bay, Eleuthera's Winding Bay is famed for its pink sands and abundance of sea turtles. The waters in the bay are generally calm, perfect for swimming and kayaking. If you want a break from water activities, there are many spots where you can read a good book or have a picnic with friends and family.

Winding Bay has family-friendly vacation homes that are a few steps away from the beach. These range from cotages and apartments to exquisite luxury villas.

Schooner Bay
A premier location for an idyllic island lifestyle, Schooner Bay is an eco-friendly community on Great Abaco Island. The place is a natural playground with tranquil beaches, protected forests, eco-adventures, and
water sports. Schooner Bay also has its own hydroponic farm which has become a primary source of fresh produce.
Experience the natural charm of Schooner Bay through a variety of luxury home villas available for rent. Whether it's for a romantic getaway or family holiday, you'll fnd spacious cotages and single-family homes with Bahamian fair.
Plan your next adventure in The Bahamas and explore the most stunning properties in this archipelagic paradise. Viceroy Luxury Real Estate Group can show you the best Bahamas home rentals.
Whether it's buying or renting, we look forward to helping you find your dream home in The Bahamas. Contact our team at 242.502.3400 or info(at)viceroybahamas(dotted)com. We are excited to learn more about your real estate goals in The Bahamas.