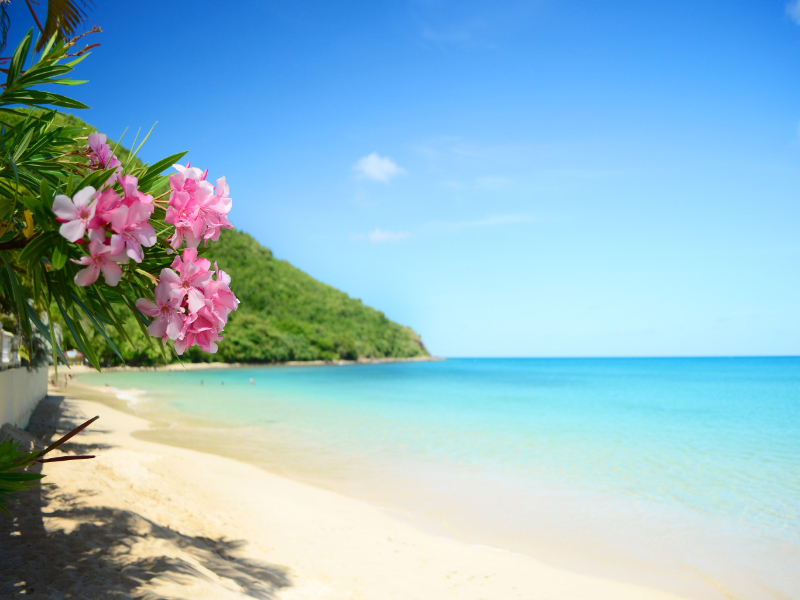 Welcome to Kamalame Cay, the perfect tropical hideaway, skirted by the Andros Barrier Reef in the turquoise waters of The Bahamas. A paradise resort where holiday makers have found the perfect blend of adventure and serenity, it has become increasingly appealing for investors and those looking to set up a permanent or secondary home. 
Here's what you need to know about buying Kamalame Cay real estate:
Kamalame Cay real estate market overview
The region's real estate market, as many other resorts around the world, was affected by the pandemic but is quickly recovering. As the world emerges from the pandemic, there has been a surge in visitors and all of the luxury communities have seen rapid sales and high appreciation, particularly in New Providence.
The average sale price in the Bahamas in 2020 was $359,079, with 3,179 homes for sale. The average price ballooned to $628,887 in the first six months of 2021, with 2,244 homes listed, reflecting the true demand and interest in the area. It's not unusual for many luxury homes to list well into the millions. 
Available luxury properties in Kamalame Cay
Kamalame Cay offers a variety of stylishly designed, turnkey residences and verdant homesite options to suit a relaxed and leisurely lifestyle. This private island features properties which include marina residences, beach bungalows, oceanview cottages, custom villas, and estates.
Oceanfront residences are secluded and offer a rare experience to immerse  yourself in the environment's natural beauty. Kamalame Cay has approximately 75 residences.
Reasons to buy Kamalame Cay real estate
Kamalame Cay has an intimate and welcoming atmosphere that embraces you from the moment you arrive. You'll have unlimited and exclusive access to swimming, world-class diving, snorkeling, fishing, tennis, bicycling, kayaking, and relaxing by the freshwater pool. 
Living on Kamalame Cay means access to the Bahamas' only overwater spa! Add to that a wine and spirits list from around the globe, some of the best cuisines in the region, and an outdoor cinema.
How to buy a home in Kamalame Cay and in the Bahamas
First-time non-Bahamian buyers can generally purchase a developed home or less than two acres of vacant land without restriction.
Foreigners who want to buy a second home or meet certain requirements must apply for a permit from the Bahamas Investment Authority, which takes a few weeks and costs $500 if approved.
Buyers of homes worth $750,000 or more can apply for permanent residency in the Bahamas. Buyers need to take note of legal fees, taxes, and other closing costs.
Viceroy Luxury Real Estate Group, your only real estate partner in Kamalame Cay
Viceroy Luxury Real Estate Group is a brokerage specializing in luxury real estate in the Bahamas. We have a diverse portfolio of luxury condominiums, exclusive islands, oceanfront mansions, designer villas, and resort developments throughout the archipelago.
If you're looking for more information about how to relocate or purchase a home in Kamalame Cay or the surrounding areas in the Bahamas, contact us at 242.605.3400 or send an email here. Visit our website to learn more about Kamalame Cay and find your getaway in paradise.